ART STEVENSON & HIGH WATER
Great Bluegrass Music
"Art Stevenson IS Bluegrass in Wisconsin!" --WPR Wisconsin Life

Read the article about Art Stevenson on the Wisconsin Public Radio website!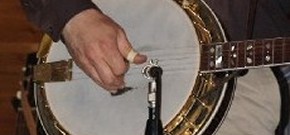 Art Stevenson & High Water
P. O. Box 234
Babcock, WI 54413
715-884-6996
E-Mail List Sign Up
Sign up on our e-mail list if you would like to receive an occasional update from the band. If you chose to supply your address we can let you know when we are in your area. Thanks!