ART STEVENSON & HIGH WATER
Great Bluegrass Music
"Art Stevenson IS Bluegrass in Wisconsin!" --WPR Wisconsin Life

Read the article about Art Stevenson on the Wisconsin Public Radio website!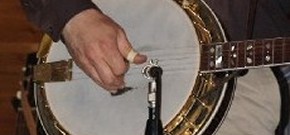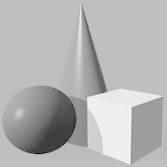 CDs are $15.00 each. Please add $4.00 shipping for one CD, and a dollar for each additional CD ordered. Send a check or money order to:
Art Stevenson
P. O. Box 234
Babcock, WI 54413
Email Us! 715-884-6996
Bluegrass Harmonica

White Oak Records WO 106

Fans have asking about a harmonica record for a long time, and here it is! Featuring the High Water band and special guests. Sail Away Ladies, Girl I Left Behind Me, Peach Pickin' Time in Georgia, Gold Rush, Sally Goodin, Pick A Bale of Cotton, Handsome Molly, Married Life Blues, Bringing In The Georgia Mail, Angelina Baker, Black Mountain Rag, Hawk On A Fencepost, Orange Blossom Special, Salt Creek, Blue Eyes Crying In The Rain, Old Joe Clark

Price: CDs $15.00. Available by mail order.
Most recent project by the High Water band! Me and the Jukebox, Dark Hollow, Eyes of a Painter, California Cottonfields, Garvey Hollow, I'll Take The Blame, Roll On Buddy, Love Is A Stranger, It Happens Every Time, Hand Me Down My Walking Cane, Twilight, Way Over Yonder, Take This Hammer, Northland Breakdown
Features John Hanson, banjo; Art Stevenson, guitar and bass; Stephanie Stevenson, bass; Gerald Evans, mandolin and fiddle; and Bruce King, mandolin and mandola. All tunes composed by banjoist John Hanson, who has played bluegrass in central Wisconsin for many years. Lots of hard driving bluegrass picking on: Vagabond, Milltown Breakdown, Prairielands, The Raven, Road To Glencar, River City Ramble, Base Camp, Perot Ridge, Sugartime, Straight Ahead, Gordans Hill, Sweetest One.
Fifteen hard-driving tracks: traditional bluegrass, honky tonk country, an original from Stephanie, and more! Hard Travelin,' Never Again, A Flower Blooming In The Wildwood, The Rocket, Sweet Allalee, Just To Ease My Wearied Mind, John Deer, Sweet Darling Of Mine, A Wound Time Can't Erase, Any Old Wind That Blows, Walkin' Home To Pittsburg, I'm Tired Of Bummin' Around, Cry From The Cross, Blue Grass Ramble, On That Resurrection Morn
Thirteen hard-driving tracks including two of Art's compositions, and four songs featuring Stephanie Stevenson. Daddy Is A Railroad Man, Would You Rather Go, I Can See Clearly Now, Alkali, Like A River, I Am Climbing Jacob's Ladder, The Old Home, Who's Gonna Feed Them Hogs, Texas Blue Bonnet, Sawmill Town, Angeline, Two Dollar Bill, In My Father's House
Two new songs by Art and Stephanie Stevenson, some hard driving bluegrass chestnuts, soulful ballads. Art Stevenson - guitar & harmonica; Stephanie Stevenson - bass; Dale Riechert - banjo & Dobro; Len Springer - fiddle; Audie Blaylock - mandolin & guitar. Unwanted Love, Lonely Days, This Morning At Nine, Little Red Wagon, Oh My Stars, Sail Away Ladies, Down At The Cross, Wall Around Your Heart, Another Day, If I Were The Wind, Texas Crapshooter, The First Whippoorwill, Lord I Fell In Love With Thee
Crossroads Magazine's Bluegrass Album Of The Year, 1999! Many songs new to bluegrass music, including four originals. Art Stevenson - guitar & harmonica; Stephanie Stevenson - bass; Dale Riechert - banjo & Dobro; Chris Silver - mandolin & guitar; Brian Wicklund – fiddle. Bring Back My Blue Eyed Boy To Me, Where They Do Not Know My Name, Red Pine Breakdown, Some Old Day, Dusty Boxcar Wall, Thinking About Moving Away, Rise And Shine, Walk The Waves With Jesus, Saro Jane, Joe Hill's Will, Ice Covered Birches, Tiptoe Up The Stairs, Fare Thee Well, On The Sunny Side Of Life, Orange Blossom Special
Possum Holler Boar Hogs - You Have Been A Friend To Me

Old time picking and singing and Lonnie Bowden's original songs. Art and Lonnie have been picking and singing together for a long time and this CD is long overdue! Lonnie Bowden - banjo, jaw harp and vocals; Art Stevenson - guitar, harmonica and vocals; Stephanie Stevenson - bass and vocals; Al Murphy - fiddle and mandolin. Released June 26, 2004! How Many Biscuits Can You Eat, I'm Like The Rainbow, Waterbound, Mountain Maiden, Sally Goodin, Today Has Been A Lonesome Day, Short Haired Dog, Watermelon Hanging On The Vine, South Dakota Memories, Hawk On A Fencepost, Six Months Ain't Long, Crying Holy Unto The Lord, You Have Been A Friend To Me
Stores Carrying Art Stevenson & High Water CDs
Kindred Spirit Books, 1028 Main Street, Stevens Point, Wis.
Spruce Tree Music, 851 E. Johnson, Madison, Wis.
Homestead Pickin' Parlor, 6625 Penn Ave S., Richfield, MN